January 2023 - Teaser - New song from the upcoming album currently being recorded. With :
René Mirat : Guitar (Céline Dion, Jean-Jacques Goldman...)
David Jacob : Bass (Trust, La Grande Sophie...)
Franck Ridacker Drums (Indochine, Johnny Hallyday...)
Text and music : Paulina Dantas and Sacha Pillois


November 2022 - Invited by ROUQUINE to play the role of a crazy presenter in their new video MASCULINE Thank you friends for this joyful interlude. See you soon for new adventures!


Oct 2022 - Role of King Hassan 2 in a TV documentary broadcast on France 2 Program "13h15 le dimanche" broadcast on the French national channel: France 2 in early October 2022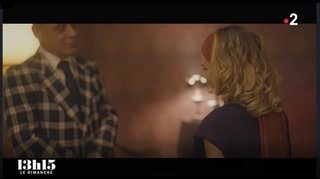 Guest in the new clip of KUNGS - Already 20 million views on YouTube! Role of a general in the new clip of Kungs "Clap Your Hands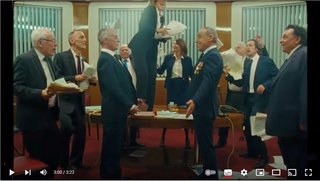 March 2022 - WHAT WE NEED in the UK After Radio Jovem Pan, and TV Ambiental in Brazil, WHAT WE NEED continues its journey. It is broadcasted several times a day on 242 UK Radio!


DAVID JACOB, bassist of TRUST about our current album What a great gift! DAVID JACOB (TRUST) plays on my next album and talk about it on this little teaser

TRUST is the biggest French rock band.

One of TRUST's albums (Trust IV) was produced by Andy Johns (The Rolling Stones, Led Zeppelin, Van Halen, Joe Cockers...).

The American band Anthrax recorded on their album "State of Euphoria" an English version of the TRUST song "Antisocial".

In 2018, TRUST released the album "In the same blood" mixed by Mike Fraser (AC/DC, Aerosmith, Metallica).


Interview on JazzBox International January 12, 2022 - Guest of Jacques Thevenet for a one hour interview on JazzBox Radio International


Message from Franck Ridacker and René Mirat Franck Ridacker - Drummer (Indochine, Tony Joe White...) and René Mirat - Guitarist (Céline Dion , Johnny Hallyday...) about my next album in which they make me the joy to participate, with also David Jacob - Bassist (Trust, La grande Sophie...)
Thanks to them, and to TopTalent Productions!
Release of the album in 2022!


WHAT WE NEED on TV ! Since April 09, 2021 the clip of WHAT WE NEED is on the Brazilian TV channel, TV Ambiental 4 times a day !

Thanks to all the friends who are at the base of this incredible adventure: Paulina Dantas, Agina Alvarez, Wesley Sathler, Adriano De Souza Clemente, TV Ambiental, Kevin Thrasher, Eddie Alberto Core Jr, Top Talent Productions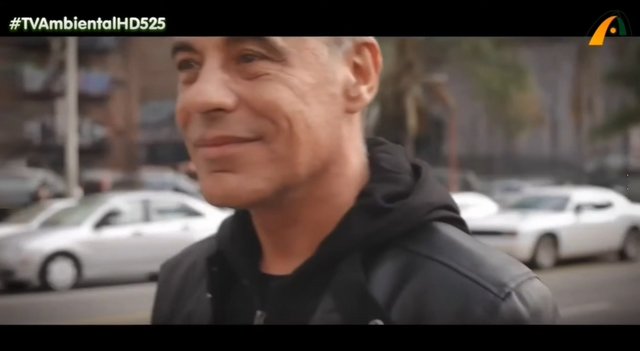 March 2021 - What We Need enters the playlist of Rom Radio Since March 22, the song What We Need has entered the playlist of Rom Radio, with a broadcast of 2 / 3 times a day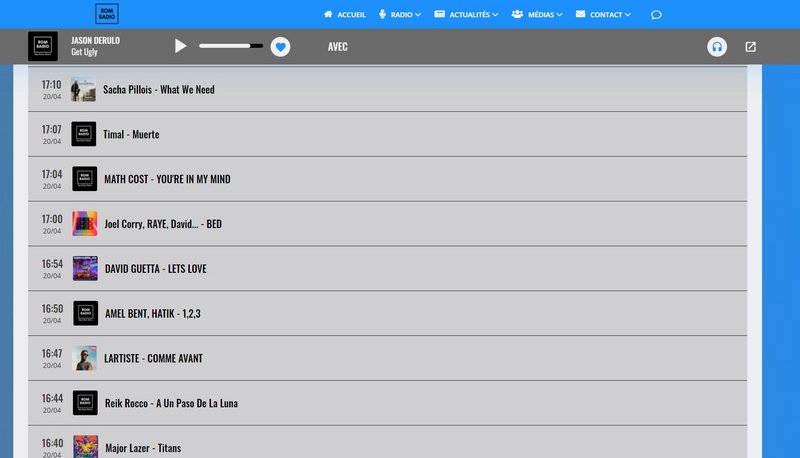 February 2021 - Release of the song Release of the song " TOUS ENSEMBLE " interpreted by Peek, and of which I had the joy to co-write the French-English text with Paulina Dantas.
(Extract in the "Album" part of the site)

It talks about a subject that is close to my heart, the preservation of the planet. Do not hesitate to share it!
Available on platforms (iTunes/Apple Music, Amazon, Spotify etc...)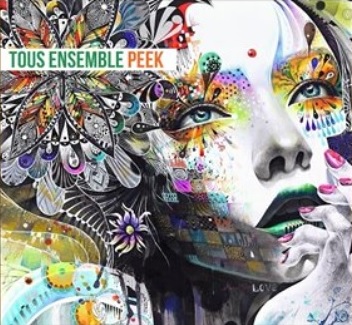 Interview - Radio France Bleu - November 2020 Interviews - Radio FRANCE BLEU. (Broadcast on November 10, 11, 12 and 13, 2020)
4 interviews and 4 songs proposed in the show " Talents d'ici " presented by Jacques Sauvage.



October 30, 2019 - John Malkovitch talks about my songs John Malkovich gave me great pleasure to publish a very kind comment about the song "What We Need" on his Facebook page, and to also publishthe clip of "La Prochaine Fois" on the same page.

Many thanks to this monument of cinema and theatre, as well as to all the friends who made these songs possible: Paulina Dantas, Agina Alvarez, Kevin Gruft, Oswaldo Nieto, Tony Ballester and Florian Gasquet


August 2019 - Interview on Brazilian TV Interview on Brazilian TV, by journalist Wesley Sathler with the participation of Jura Fernandes.
(Vitória State of Espírito Santo - Brazil - August 2019)
Top Talent Productions


August 30, 2019 - Concert in Brazil Concert in Vitoria (Brazil) with the classical orchestra CAMERATA SESI, conducted by maestro LEONARDO DAVID for the 25th anniversary of television of the journalist Wesley Sathler.
Top Talent Productions

Song in the top 7 of Brazil's No. 1 radio station February 2019 - The song "Don't Give Up" which also illustrates the third documentary about the legend of MMA Anderson Silva...Ranked in the top 7 of Radio Jovem Pan, Brazil's No. 1 radio!


Song for an Olympic champion Feb 14, 2019 - Olympic champion (2016) and world beach volleyball champion (2015) Bruno Schmidt has chosen our song to represent him!

The team: Paulina Dantas, Jean-Phi Dary and myself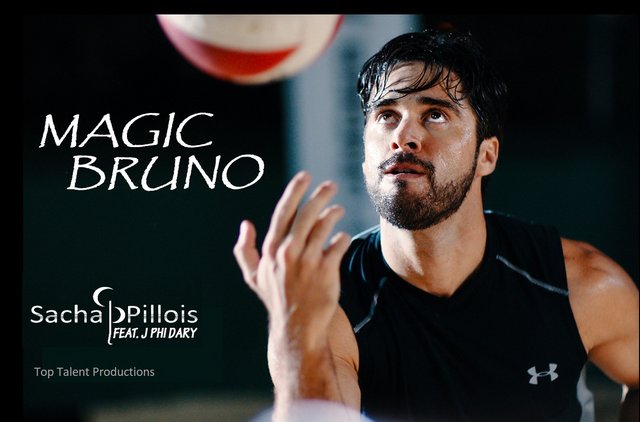 photo upload

Russia - Ossetia - Elected personality of the year by GORETS 16 January 2019 - I have the honour to be elected, alongside Emir Kusturica ,as well as 13 other people : Personality of the year by the newspaper Gorets (Ossetia - Russia)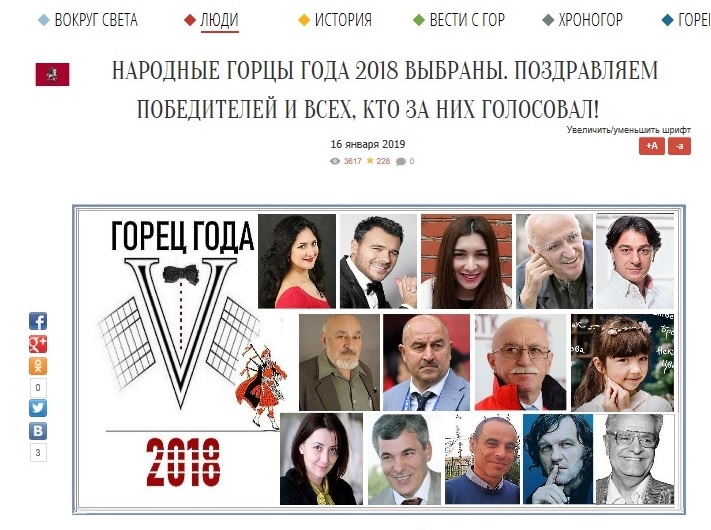 Une chanson dans le docu sur le retour d'Anderson Silva la l Janvier 2019 - La chanson "It's COOL, COOL, COOL" choisie pour illustrer le premier documentaire international sur le retour du champion de MMA Anderson "The Spider" Silva!

Lien du documentaire : https://spiderkick.com/road-to-melbourne

Lien de la chanson: https://www.youtube.com/watch?v=z6lnrDFhiyk

Chanson produite par Paulina Dantas

L'équipe :
Paulina Dantas, Wesley Sathler, Sacha Pillois :co-auteurs
Jean-Philippe Dary : Compositeur et interprète
CONCERT in MOSCOW - oct 2018 Concert in Moscow - House of Journalists
October 10, 2018 -



Interviewé par C2R Events - Sept 2018

Interview TV à New-York (USA) - Mars 2018 Interview à New-York par Wesley Sathler pour la télé brésilienne TV Vitoria
Mars 2018


Février 2018 - Article - Presse Brésilienne Avant la tournée au Brésil, un premier article dans la presse du pays (bientôt aussi une interview TV, et d'autres articles de presse)


16 déc 2017 - Bientôt la sortie du nouvel EP (5titres) Une production : Studio7
A la réalisation : Stéphane Bonvent (Les Rita Mitsouko, Sinclair...)

Avec :
Christophe Dupeu à l'harmonica (Julien Clerc, Johnny Hallyday...)

César Anot à la basse (Tony Allen, I Muvrini, Martin Solveig...)

René Mirat et Alex Galuppi aux guitares (Hugues Aufray, JJ Goldman, Sinclair)

Marion Cello au violoncelle, ainsi que de nombreux autres musiciens de talent, dont les noms seront vites dévoilés :-)
20 mai - Concert - Espace Ararat (Paris)
14 et 15 avril - Ivanovo (Russie)
06 avril - "Alternateev56" (Paris) avec Allyson Glado
11 et 25 fév. Concerts - Le Réservoir (Paris)
Concert au Réservoir - Paris - 28 janv 2017 Concert - brunch au Réservoir

Radio FPP - 106.3 FM - 22h - Le 07 janvier 2016 Interview et titres en live (compos)
Le 31 décembre chez "Madame Louis" - Paris Concert et fiesta toute la nuit !
Les 13 et 20 Décembre au Connétable (Paris) à 20h Avec aussi : Guilhem Valayé (3 minutes sur mer) et Florian Gasquet
Interview et compos en live sur RTSF 93 Sur RTSF93 - Lundi 7 Novembre à 20h - Chansons (compos) en live et interview
Avec : Serigne Diagne (trompette) et René Mirat (guitare)


Festival "Un automne à Paris" Saint-Pétersbourg le 22 octobre 2016 à 14h. nab.Obvodnoguo kanala ,60 kreativnoïé prostranstbo Tkatchi 5 et.
Le Réservoir - 29 oct 2016 Dans le cadre du "Jazz Comedy Brunch"
16 rue de la Forge Royale - 75011 Paris (sur réservation au 01 43 56 39 60
Concerts à Saint-Pétersbourg - Cabaret "Déjà Vu" Les 21 et 22 octobre 2016
à 20h
Concert à Saint-Pétersbourg le 25 sept 2016 Festival de Saint-Pétersbourg

100.000 spectateurs, 15 scènes... De belles émotions en perspective
18h00 - Nevsky Prospekt, 33